5 Things You Can Do to Help a Loved One Cope with a Terminal Illness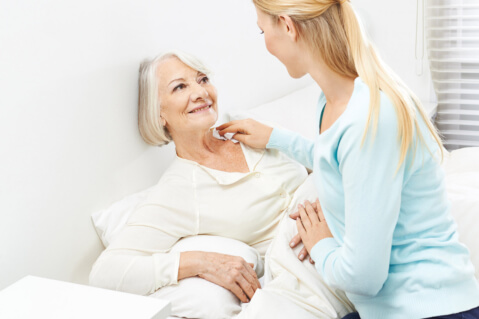 So you've just heard the big news.
You want to show your loved one that they can depend on you, but you're at a loss on what to do.
Well, this might help:
Give them space.

If they have just been diagnosed with a terminal illness, chances are they still have a lot of emotions swirling up inside them (you probably feel the same way too) .

Allow your loved one some amount of time on their own to reflect on what they feel, while you sort out your own thoughts too.

Before you approach them, make sure you have already thought about what you have wanted to say.

Remember, they may be in a fragile state, so it's important that you are considerate of their feelings.

Listen to what they have to say.

If they feel bad, accept it. Validate their emotions, hear them out. Let them lash out, but guide them to express their emotions in a positive way.

You can suggest for them to keep a journal, try art, or listen to calming music. You can tell them your inbox is always ready to receive their messages.

What's important is you let them know you're there if they need you to be.

Be there for them.

Try to check up on them by sending a text or visiting them at home (but be sure to give them a heads up if you're dropping by).

Make your presence known, but don't be too pushy either. Respect their boundaries; they will appreciate it. Treat them the way you would usually treat them. Don't let their diagnosis hinder the strength of your relationship.

Be someone whom they can get support from.

Offer to help.

You can assist them with house chores and other tasks to help make them more comfortable. Take a look around and see what they could need assistance with. If they're amenable to it, you can also request for a home health aide in Rancho Cucamonga, CA for the accomplishment of chores.

Help them enjoy the little things in life.

Be the positivity they can look forward to. Give them gentle reminders that happiness is a choice, and that there are still a lot of things that can put a smile on their face despite the many types of hardships they have faced.

Encourage your loved one to take Hospice Care as one of their options so they can celebrate life in comfort.
Tell them about St. Francis Hospice Care. We are a Hospice Care Provider in California who offers compassionate and careful service whether at home, in the hospital, or at a care facility. Share this article with a loved one today!