The Truth Behind Hospice Care: Debunking 9 Common Myths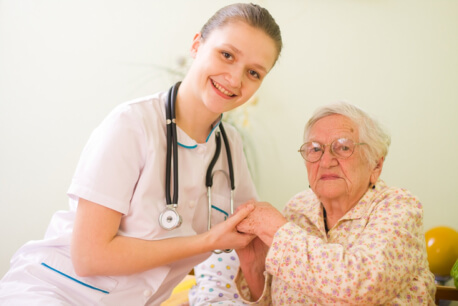 There are many misconceptions surrounding hospice care. Sadly, these misconceptions prevent people from taking advantage of helpful services that could improve the quality of life for patients and their families. St. Francis Hospice Care, a compassionate hospice care provider in California, lists some of the most common myths about hospice and the truth behind them:
Myth: Hospice means giving up.
Fact: Getting hospice care is not a sign of giving up. It simply means that you want to provide your loved one with the highest comfort quality of life possible.
Myth: Hospice is a place.
Fact: Hospice is a philosophy of care. It can be received wherever the patient and their loved ones feel comfortable, be it at home, in an assisted living facility, a nursing home, or in-patient if necessary.
Myth: Hospice can only be used in the very last weeks or days of life.
Fact: Hospice care can begin immediately after the patient is diagnosed with a life-limiting disease.
Myth: Hospice can only be used by cancer patients.
Fact: Hospice care can be acquired by any patient suffering from the end-stage of any disease. This may include patients who suffer from end-stage renal disease, Alzheimer's disease, or any other life-limiting condition.
Myth: Hospice can only be used by the elderly.
Fact: Hospice care can be provided to anyone facing a life-limiting disease, regardless of age.
Myth: Hospice care is too expensive.
Fact: Hospice care is covered by Medicaid, Medicare Hospice Benefit, and most private insurance plans.
Myth: You need to have Medicare and Medicaid to receive hospice care.
Fact: Having Medicare or Medicaid is not a prerequisite to receiving hospice care. While it can be used to pay for hospice care, there are also other payment options available such as private pay and insurance.
Myth: Hospice care only benefits the patient.
Fact: Hospice care helps both the patient and their family. On top of taking care of the patient, a hospice care provider can offer emotional and spiritual support for the patient's family members.
Myth: If you acquire hospice care, you can no longer consult your primary care physician.
Fact: Your primary care physician is considered to be a member of your hospice team. They can still be involved in your treatment. Our hospice team will regularly communicate with your primary care physician to keep them apprised of your condition.
Don't be blinded by these myths. If you need hospice care and the professional assistance of a home health aide in Rancho Cucamonga, CA, don't hesitate to reach out to us for assistance.