Quality of Life: Hospice Care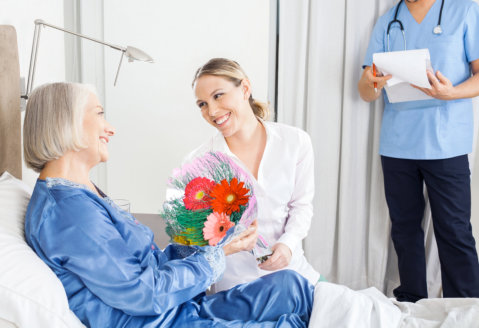 Having to put your loved one through hospice care can be one of the hardest things anyone ever has to do. However, as a hospice care provider in California, St. Francis Hospice Care is committed to improving the quality of life of your loved one with personalized care services. Here are a few ways our services can help your loved one live a better life:
Personalized Services: Through the help of our home health aides in Rancho Cucamonga, CA, we are able to meet the personal needs of your loved one. We can provide assistance with numerous aspects at home, to ensure that your loved one is able to focus on relaxing and doing the things they actually love. Through our services, we can give your loved one assistance when using the bathroom, dressing, personal hygiene, mobility, and much more so they can continue living the independent lifestyle they love.

Pain Management: Terminal illnesses can have both painful symptoms and treatments. However, rather than enduring this pain on a daily basis, we offer pain management services. Through these services, we can reduce or even eliminate the pain your loved one is experiencing every single day.

Home: Your loved one can enjoy our services either in a hospital or in the comfort of home. We want to make sure that we are able to offer our services in a location where your loved one will be as comfortable as possible, so they can focus on living life.

Healthcare: We offer exceptional skilled nursing services that can help meet the health needs of your loved one on a daily basis. These services can help control pain; provide medication management, monitor vital signs, and much more. We also offer rehabilitation services that can help your loved one recover their strength.
Those are just a few of the many ways that hospice care can help enhance the quality of a loved one going through a terminal condition. We know how difficult this is for your entire family, thus we are completely committed to providing the personalized care services your loved one needs.
Do you know someone whose loved one might night hospice care? Tell them about us! We want to help.