5 Tips for Hospice Care at Home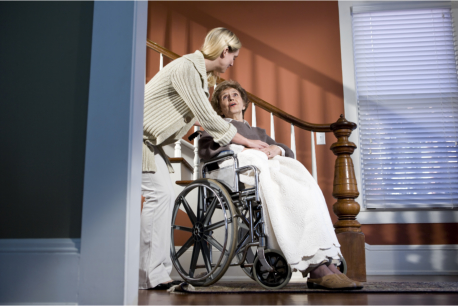 Taking care of a beloved who is facing a terminal illness is a beautiful gesture to show your love and support in these trying times. Hospice Care brings the gentlest and most meaningful moments with them. The right care plan and symptom management from their caregiver can bring a significant difference on their comfort and joy of life.
When caring for a loved one who is about to face their winter of lifetime, these tips can help improve their remaining days at home:
Avoid pleasing everybody and seeking their approval
Family, relatives, and friends may have different requests and opinions regarding hospice care. These may cause you additional stress while you're providing the best possible care for your beloved. If your care recipient is conscious and can communicate, ask and follow their desires for their care. Otherwise, go for what you know is right.
Install their needed medical equipment at home
You need to have their needed medical equipment at home, such as ventilators, oxygen therapy equipment, wheelchair, and hospital beds. Ask the physician what medical tools must be considered for your loved one to have a proper hospice care at home. Your hospice team can help you install or maneuver these medical supplies when necessary.
Modify your home
Upon identifying and purchasing their required assistive devices, you need to modify your home to suit their needs. This may mean giving enough space for wheelchair-bound patients to move around or placing lifts in strategic areas for a greater sense of control. Focus on making home more conducive for your hospice beloved.
Take care of yourself
Aside from concentrating on providing the best possible experiences for your loved one, you need to look after yourself too. Eat a balanced meal, get enough rest, and take small breaks from time to time. You and your family are going through sensitive times. You need to be physically, mentally, emotionally, and spiritually well for your beloved.
Find support
Hospice is not easy for everybody, especially to you who is actively supporting your beloved. Find a support group or call a friend who can willingly offer their shoulder when the going gets tough. Don't shy away from being vulnerable to people. They can be your rock in these challenging times.
We Are Here for You
It will be difficult for you and your loved one to meet their needs without the knowledge and expertise of a hospice care.
St. Francis Hospice Care is a Hospice Care Provider in California. You can find support from our reputable practice in helping terminally ill patients and their families.
Our compassionate and skilled Home Health Aide in Rancho Cucamonga, CA can take charge of your caregiving responsibilities, so you can focus on other important matters at home – spending quality moments with your beloved and finding the courage to face these trying times.
If you know someone who might need these tips, share this post with them.