Hospice Care: Ensuring Your Loved Ones' Comfort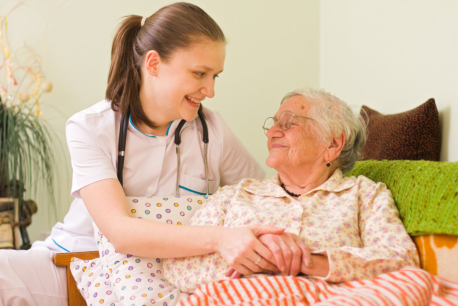 Having loved ones who are diagnosed with terminal illnesses can be emotionally taxing. At the same time, the level of care they require can affect your finances and take a toll on your own health. When the cure is already out of the question, Hospice Care becomes the primary option.
In a hospice setting, the focus is on the patient and ensuring their comfort. You can help ensure your family members' comfort by following these few tips:
Check with the doctor.

The doctor knows the current condition of your loved ones and will provide proper care instructions. Make sure to take note of these instructions and follow them. Do not hesitate to ask questions or clarify matters with the doctor for the sake of your family members' health.

Additionally, you have to be in close communication with the medical professional. This will ensure better monitoring and care.

Prepare the home accordingly.

The comfort and safety of your loved ones are paramount. So, you have to make their living environment as comfortable and safe for them as possible. Keep the entire home clean and the furniture organized. See to it that the temperature is right for them, too.

Find a reliable Hospice Care Provider in California.

A provider usually offers a variety of services that can help ensure the comfort of hospice patients. These may include skilled nursing care, pain management, support services, and more. When you engage the services of this type of provider, you allow your loved ones to receive the best care possible for them in their current situation.

At the same time, the remaining family members also receive physical, emotional, and even spiritual support so you can handle the stresses of the uncertainty of this situation.

Be mindful of their current needs.

They may need some things at a certain time. For instance, they may need a glass of water in the afternoon. Make yourself aware of these needs and address them. A Home Health Aide in Rancho Cucamonga, CA can help look after your loved ones and address their needs.
At St. Francis Hospice Care, we want you and your loved ones to share positive memories together. Allow us to make these memories happen by taking advantage of our care services. Call us now!