Hospice Care: Living a Fulfilling Life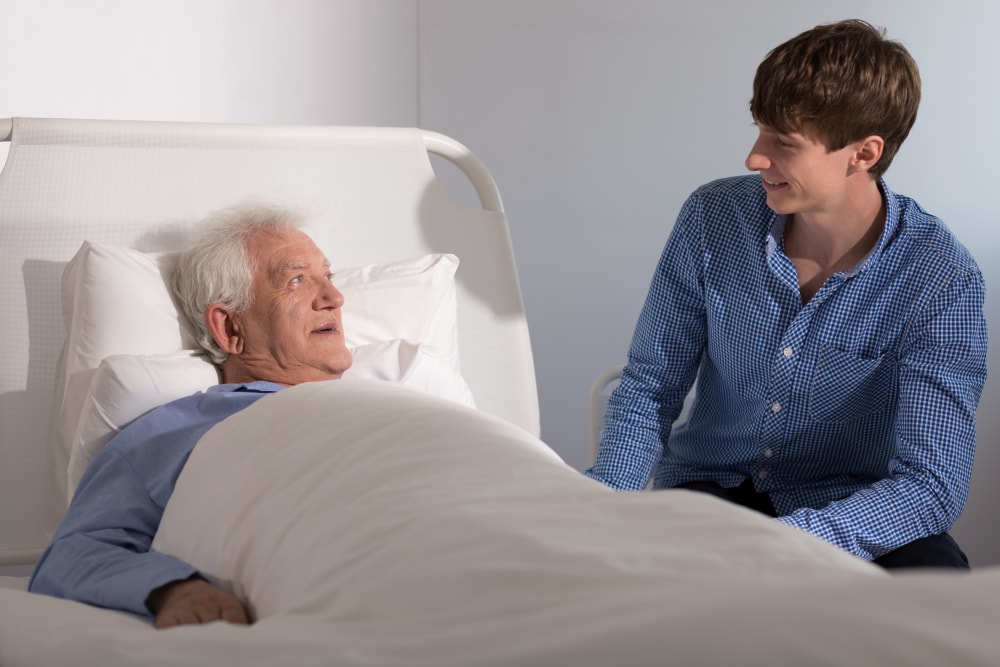 Thinking about sending a loved one to a hospice care provider in California can be a very difficult thing to consider. However, when a loved one has a terminal condition, this is the kind of services they need in order to live a fulfilling life. Hospice care is designed to help improve the overall quality of life for your loved one through various personalized services.
Here are a few of the many ways our home health aide in Rancho Cucamonga, California can help your loved one live a more satisfying lifestyle, despite their terminal condition:
Pain Management
Terminal conditions are often very painful. Your loved one will have to deal with the pain of not only the symptoms of their illness but also from the treatments. To help improve their quality of life, we offer superb pain management services. Through this service, we are able to reduce or even eliminate the pain completely and this depends on their wishes or through you if they are unable to make their own decisions.
Healthy Diet
Being terminally ill means it is important to maintain a healthy diet. Eating healthy food is not only known to slow down the progress of these kinds of conditions but in certain cases, they also have been known to cure the condition altogether. This is why it is so important to ensure that your loved one is eating healthier. A good diet will boost every aspect of their health and it will help them maintain their strength.
Convenient Care
Through our hospice care services, we are committed to ensuring that your loved one will access to the support they need no matter what. This means that when you are unable to be there or if you need a break, we are there to provide only the best quality of care possible.
Those are just a few of the many factors that you will want to keep in mind when it comes down to hospice care. It can be a difficult subject to think about but it is something that can help your loved one live a more fulfilling and pain-free life. If you would like to find out more about this or about our other services please feel free to get in touch with St. Francis Hospice Care for more information anytime.
---